Meet Your Host Brad Cresswell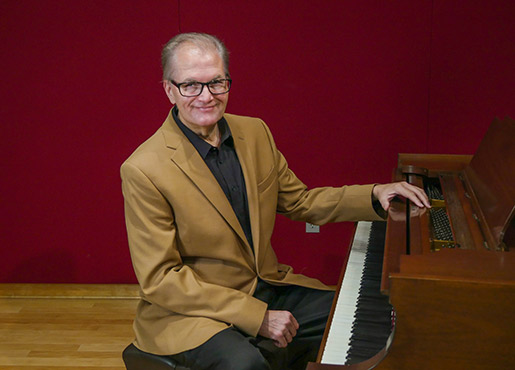 Brad Cresswell is from Moline, Illinois and studied at the New England Conservatory of Music, St. Louis Conservatory and School for the Arts, and Simpson College in Indianola. In 2009, he moved from WNYC in New York City to Toledo, OH to work at WGTE. During his time at WGTE, Brad has been awarded five Touchstone Awards for Excellence in Journalism from the Press Club of Toledo and has been recognized by the Ohio State Senate for his contributions to public radio in the community.
Before Brad entered public media, he enjoyed a 16-year career as a professional opera singer and performed leading roles with the New York City Opera, Lyric Opera of Chicago, San Francisco Opera, Washington Opera, Teatro Colón in Buenos Aires, among many others. In 2004, Brad wrote the music and designed the sound for a multimedia update of Dante's Inferno, entitled Hell, which opened New York City's famed Rubin Museum of Art. When Brad isn't hosting you can find him watching Star Wars and practicing his arias.
You can keep in touch with Brad through his email and through our Facebook Page.