Make and Play: Pattern chain snake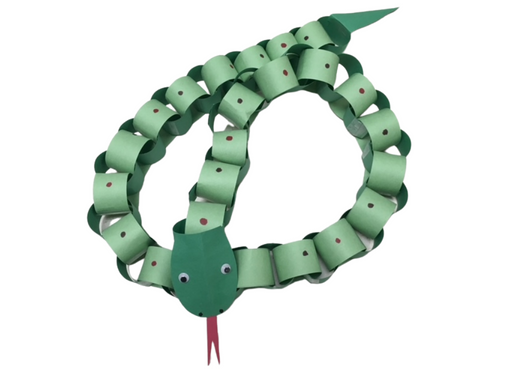 Supplies needed: Two different colors of construction paper, tape, and markers. 
Steps: 
1. Fold the two pieces of construction paper hotdog style and then cut them in half along the fold. 
2. Cut the paper crosswise into 1' strips. 
3. Make a patterned paper chain alternating between the two colors. 
4. Add more patterns with markers. 
5. Cut out a head and tail to add to either end. 
6. Draw on eyes and a nose and tape on a tongue.