Share A Story Contest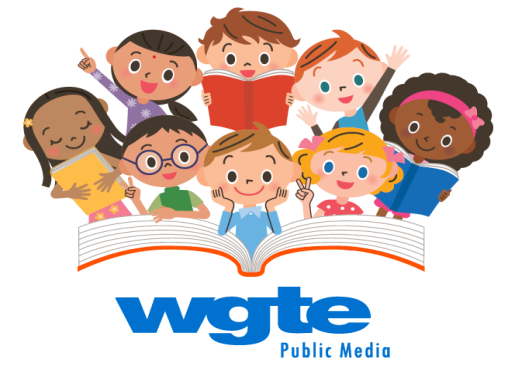 The WGTE Share a Story Contest begins on Tuesday, January 3, 2023 and ends on Friday, February 10, 2023.
This annual contest, made possible by the Joseph and Judith Conda Family with additional support from Taylor Automotive, was created to encourage young children to express themselves through writing and drawing. We invite children ages 4 through 12 to write, illustrate and submit stories to WGTE. Each child who enters the contest will receive a completion certificate. Prizes will be awarded to First, Second and Third place winners in each age group category. Contest winners will be celebrated and win great prizes.
The teacher with the most students who enter will receive a special prize bag with a $100 Visa or Mastercard gift card.

Congrats to our 2023 Share a Story Winners! 
Congratulations to our teacher winner Rachel Thoma from Wildwood Environmental Academy! 
4 Year Old's 
| | | |
| --- | --- | --- |
| 1st Place  | Calvin Miller  | The Boy Crossing the Street  |
5 Year Old's
| | | |
| --- | --- | --- |
| 1st Place |  Stella Ruhl | My Principal Kisses a Goat |
| 2nd Place | Clara Bowman  | Witting Town |
| 3rd Place  | Gabriella Reid | My New Friend  |
6 Year Old's
| | | |
| --- | --- | --- |
| 1st Place | Gideon Ingle | Mr. Lewis's Problem |
| 2nd Place | Jack Thoma | Christmas Fun with Friends  |
| 3rd Place  | Evalynn Hays | Crunch! Crunch! |
7 Year Old's
| | | |
| --- | --- | --- |
| 1st Place | Nash Heimrich | The Community Tornado |
| 2nd Place | Adelaide Good | A New Kid in the Community |
| 3rd Place  | Leia Lomont  | Humane Society... To The Rescue  |
8 Year Old's
| | | |
| --- | --- | --- |
| 1st Place | Natalie Niekamp | A Dream for a Change |
| 2nd Place | Piper Dillon | Untitled |
| 3rd Place  | Lucy Rygalski | Finn and Ivy's Daytime Adventure |
9 Year Old's 
| | | |
| --- | --- | --- |
| 1st Place | Abigail McAllister | Community Matters |
| 2nd Place | Ada Goodwin  | Amazing Apple Day |
| 3rd Place  | Noella Spiers | The Koala and Bunny Family Become Friends  |
10 Year Old's
| | | |
| --- | --- | --- |
| 1rst Place | Evelyn Thoma | Liberty Center Pride |
| 2nd Place | Betsy Shiffert | Mikah and the Gardens  |
| 3rd Place  | Brynn Scovell  | Amelia's Lesson About Littering |
11 Year Old's
1st Place (Tie)

Stella LeBlanc

Elliana Spiers

The Beautified Town

The Gift of Community 

2nd Place
Ellison Henk
Lake of Ease 
12 Years Old's 
| | | |
| --- | --- | --- |
| 1st Place | Izzy Hoteit | Lebanon |
| 2nd Place | Momina Gill | Surviving the Storm |
| 3rd Place  | Lydia Ramirez  | The Animal Kingdom |