Make and Play: Patterned Plate Snake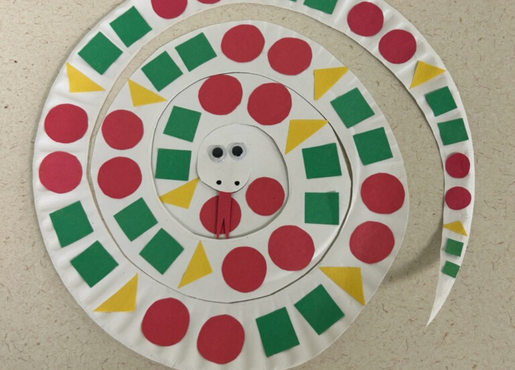 Supplies needed: 
Paper plate, scissors, construction paper, markers or crayons, and glue 
Steps: 
1. Draw a spiral figure on the paper plate in order to make the snake's body. 
2. Decorate the snake in a pattern of colors with the paper, crayons or markers. 
3. Cut the snake out by cutting along the lines of your spiral. 
4. Add a tongue and eyes to the snake's head.